As you may have noticed from looking at how standard deviation (s) is computed, the variance (

) is merely the standard deviation squared.  It is not widely reported in the scientific literature by itself because people cannot intuitively interpret it.  It is, however, very useful in later statistical techniques.
Computing the Variance
To compute the Variance, simply square the standard deviation.
Computing Variance in Excel
To compute the variance of a set of scores in Excel, use the VAR function.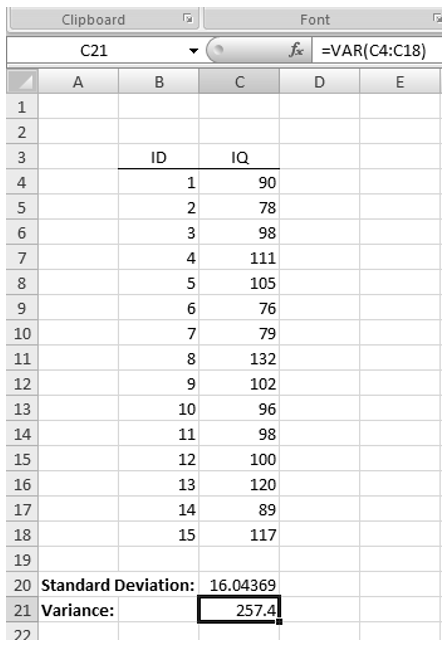 Key Terms
Standard Deviation, Variance
---
Last Modified:  06/03/2021